Portuguese star player Cristiano Ronaldo is set to return to UEFA Champions League football this Wednesday as Real Madrid face off with English outfit, Manchester City. The Real Madrid superstar will be encouraged by City's loss to Southampton in the English premier League this past weekend.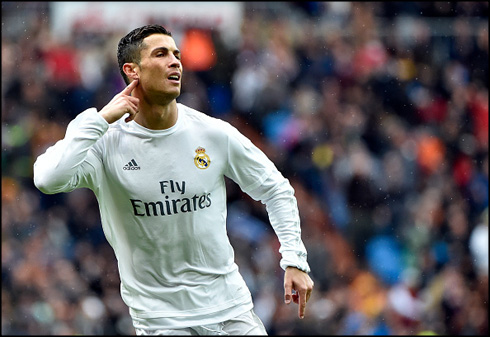 The 31-year old will need no better inspiration to regain his fitness ahead of the clash. Ronaldo who trained on Sunday, will be well aware that Manuel Pellegrini's big guns will return for the second leg of their Champions League semi-final with Manchester City. The forward is also aware that City's boss, Manuel Pellegrini, could yet call on a few of the players that featured in last week's first leg.
Brazilian midfielder Fernandinho played the first leg but was hauled off at half time during the weekend encounter. Pellegrini had described the Premier League's refusal to shift the 4.30pm kick-off to aid City's Champions League chances as "unbelieveable."
"Gareth Bale, he's coming for you!" taunted the gleeful Southampton fans as Dusan Tadic and Shane Long joined Mane in repeatedly racing in behind the City back line. The only standout player for City was 19-year-old Kelechi Iheanacho who scored his 12th and 13th goals of the season.
The team displayed a shambolic display that left everyone wondering if they did not know the implications of losing the game during this critical time in the season.  If Arsenal defeat Manchester City in their next game, they could be caught for fourth place by either United or West Ham.
City are currently in fourth place with 64 points from 36 games but lead The Red Devils and The Hammers with just four and five points respectively but they both have a game in hand. The loss reflects City's inconsistencies this season which would have seen them place higher though they suffered the loss of key players to injuries.