Owen Coyle has expressed his confidence that the club will be able to avoid relegation this season.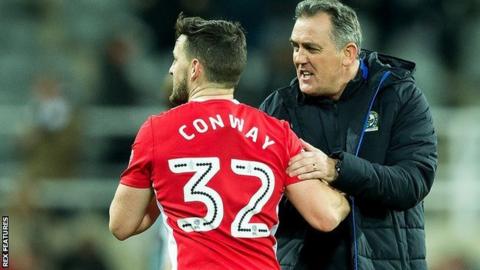 Even though the former Bolton and Burnley manager was brought in as someone who can help the club get promoted back to the Premier league, lack of investment in the playing squad has seen the new manager unable to make any sort of an impact. The club are languishing in the relegation zone even after having secured a 3-2 win over Brentford. This was the first win in four games for the team. Results have been highly inconsistent and Coyle is under a lot of pressure.
Since the parachute payments runs out in the next few years, it is extremely important for Blackburn to at least remain in the Championship and not drop down into the League One.
Coyle says that the first priority for the team would be to move away from the relegation zone. He also admitted that the club needed investment in order to kick on and build on the recent form. The manager is very keen on strengthening the squad in some key areas, but it remains to be seen if he will receive the financial backing in order to make a difference in the January transfer window.
Blackburn have managed just four wins throughout the season and they have leaked 27 goals in just 17 games."We will move ourselves to a position of safety in this league. There is absolutely no doubt about that and when we do, we need the right investment and the right time to kick on.We believe that we can get this club, in time, back to where we feel we should be.We want to get better in one or two areas and I certainly know the areas we want to improve the club," said Coyle.